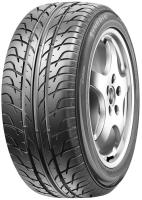 The Tigar Syneris is a High Performance Summer tyre designed to be fitted to Passenger Car
Show All
Tyre review data from 20 tyre reviews averaging 63% over 226,100 miles driven.
Sorry, we don't currently have any magazine tyre tests for the Tigar Syneris
Sorry, we don't currently have any label data for the Tigar Syneris
Sorry, we don't currently have any questions and answers for the Tigar Syneris. Why not submit a question to our tyre experts using the form below!
Ask a question
We will never publish or share your email address
Top Tigar Syneris Review
Given
83%
while driving a
Peugeot 307
(215/45 R17) on
mostly town
for 30,000
spirited
miles
Very good tire,manufactured in Serbia with Mishelin supervising.
Latest Tigar Syneris Reviews
Have you driven on the Tigar Syneris tyre?
Have YOU got experience with the Tigar Syneris? Help millions of other tyre buyers
Better than Kumho that I had before, despiste being more worn. Switched the tigar to the front as I couldnt stand driving the new kumho's on front anymore. Nice feeling on dry roads, inserts easily on bends. Gives an elevated riding, due to tire structure. Confortable, and quiet, but with apparent high resistance to rolling (not good for fuel economy). Prone to blockage in wet when braking, where it disapoints. Despiste being with correct pressure, having passed its mid life, adds unpleasant vibrations to your steering, which a recalibration partly solved. Recommended if you mainly driver on dry, and on its first 4 mm of rubber. Overall a decent, fair european tyre
Given
67%
while driving a
Skoda Octavia
(205/55 R16 V) on
mostly motorways
for 20,000
average
miles
Tigar Syneris Extra load 94V. Bought May 2016. Very very loud tyres at my alloy rims. I will never byu it again. My only negative comment is very loud noise, it seems like rear rolling bearing kompletely damaged. The sound resembles rusted back bearings. Tigar stop producing this type of tyres in 2017 and they change model and name with Tigar Syneris High performance. I hope new model have much less plastic component also more silence.
Given
24%
while driving a
Peugeot 407 Coupe
(235/45 R18 W) on
a combination of roads
for 25,000
average
miles
Overall I do not recommend them. He should stop manufacturing. Nice design, it has Michelin behind, but very cool tires. God forbid you, to put the emergency brake ... on a dry road, does not stop, you're still going. On the wet road or at the speed of 30-50 mph (50-70 km / h) you can not feel safe. In addition, very noisy, vibration, the tire shop told me to change them. They had a pretty long life, but no comfort. Lost money.
These was the cheapest tires for my car, and due the good Michelin reputation I´m trying a pair on my VW Polo front wheels. The aspect is somewhat wierd when on my rins. I use Michelins pilot sport on the back wheels and they are totally differet. The Syneris are taller and narrow when compared to Michelins. The confort is very good and it is silet, but the lateral walls are very weak, despiste it has an awesome rim protector. I tryed only for a 100 km, but is slightly understeerer on dry. On the rain its very good. It looks like a decent tire for the price. Structure is poor and its slightely tall, so your car can gain some height. Due the soft side wall it wont change direction as fast as a Michelin, but its confotable, grippy and cheap. Not so bad at all.