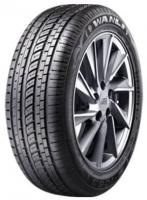 2016 Tyre Tests

2014 Tyre Tests

2012 Tyre Tests

2010 Tyre Tests
Sorry, we don't currently have any label data for the Wanli S1063
Sorry, we don't currently have any questions and answers for the Wanli S1063. Why not submit a question to our tyre experts using the form below!
Ask a question
We will never publish or share your email address
Top Wanli S1063 Review
Given
23%
while driving a
Vauxhall Astra SRi
(225/45 R17) on
a combination of roads
for 30,000
easy going
miles
Unable to balance properly, so suffered constant vibration. All 4 leaked from rims (previous Michellins had not lost pressure at all). Grip in dry was ok, but in the wet horrendous. Car would lose traction without warning at low speed in damp conditions due to change in camber. Attricious, dangerous and not worth endangering your life for the savings.
Latest Wanli S1063 Reviews
Have you driven on the Wanli S1063 tyre?
Have YOU got experience with the Wanli S1063? Help millions of other tyre buyers
Not so bad for a Chinese brand.. I don't need an expensive tire. This is pretty decent and the price is right. Good job, Wanli. Please don't ever downgrade and disappoint me.
Given
97%
while driving a
Toyota Vios
(185/60 R15) on
a combination of roads
for 50,000
spirited
miles
These tires work well the most! I have tried Wanli 10 years ago, then tried other brands both premium and budget tires along the way. Based on my experience, out of all the brands I have tried, Wanli has still been the most consistent with its improvements over the years. It is reasonably-priced but its quality is even getting better compared to the previous years. Also, these tires last long and they are steady, even with my high-speed style of driving. I have proven this with my cars.
Given
83%
while driving a
Toyota Camry
(215/55 R17) on
mostly country roads
for 12,000
average
miles
I drive a Toyota Camry to work almost everyday and use it for family out of town trips. I use Wanli tires with it at around the same time I bought my car. I was looking for pocket friendly tires as an alternative for branded tires and a friend of mine recommended Wanli. According to him, it is much more affordable and is pretty decent to use. I heard from my dealer that its manufacturer has been improving its technology, hence its quality improvement. So far, its grip is good on the road and I find it comfortable and quiet. I just hope the manufacturer will develop further to make it at par with brands like Goodyear and Bridgestone. Best combination is affordability and high quality.
Given
86%
while driving a
Ford Focus
(215/50 R17 W) on
a combination of roads
for 0
average
miles
I was very ignorant with tires, that's why I only bought the expensive tire brands before. So at first, I only bought 2 Wanli tires just to try them out. However, the tires performed beyond my expectation. Soon enough, I bought them again. They saved me from the extra money that expensive tire brands charge at a much higher price, because the Wanli tires I bought lasted me for miles on the road. I drive everyday, and the tires have good grip and durability. They're really economical and long lasting. I would recommend this for families and friends too. Saves a lot of money so we don't have to be slaves to the expensive brands which dominate the market.