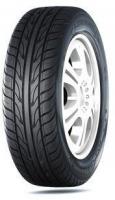 The Haida HD921 is a High Performance Summer tyre designed to be fitted to Passenger Car
Show All
Tyre review data from 32 tyre reviews averaging 45% over 196,100 miles driven.
Sorry, we don't currently have any magazine tyre tests for the Haida HD921
Sorry, we don't currently have any label data for the Haida HD921
Sorry, we don't currently have any questions and answers for the Haida HD921. Why not submit a question to our tyre experts using the form below!
Ask a question
We will never publish or share your email address
Top Haida HD921 Review
These tyres squeal in the dry, slide in the wet....and most of all make the most noise i've heard from tyres. Getting swapped now!
Latest Haida HD921 Reviews
Have you driven on the Haida HD921 tyre?
Have YOU got experience with the Haida HD921? Help millions of other tyre buyers
Given
45%
while driving a
Volkswagen Transporter
(275/40 R20 W) on
a combination of roads
for 10,000
average
miles
Very cheap new tyres that were fitted on the vehicle that I recently bought. The front tyres have completed less than 10,000 miles in 10 months on my VW T6 and they are almost down to the wear limit indicators. The road noise is awful and as they wear down the more of a whining noise can be heard. I would not recommend them and will be fitting Pirelli, Michelin, Good year or Bridgestone next time. You get what you pay for but these are budget tyres on a high level.

Ford Fiesta
(195/45 R16) on
a combination of roads
for 0
average
miles
I am absolutely furious that an unscrupulous dealer sold me this (BUDGET) tyre when I asked for something "COMPARABLE" and "COMPATIBLE" with what had been on (ie when I needed a replacement following a puncture).

The tyre being replaced was a Bridgestone (ie a PREMIUM tyre) and clearly there is no comparison whatsoever - except for the price I was charged!
Given
30%
while driving a
Volkswagen Transporter
(275/40 R20 W) on
mostly motorways
for 10,000
easy going
miles
I had a brand new set of these tyres already fitted to my VW transporter when I bought it.
I took the van into my local garage to have them check the wheel bearings, even though I couldn't feel any play myself, the road noise was unbearably loud and droning. The garage confirmed all the bearings were fine.
After just 5 months I noticed the inner treads were wearing uneven so had a 4-wheel laser alignment carried out.
The vehicle was already well within factory tolerances and so no adjustments were made!
I swapped the tyres front to rear to try even out the wear. They've lasted just less than 10 months and less than 10,000 miles and they're already at their wear limit and STILL noisy as hell!
I've since swapped the tyres for a quality set of Continental SportContact 5's and the difference is outstanding! My van is quiet - I can hear people talking whilst driving on the motorway and there's much better road feel.
If you need a cheap / budget tyre then I'd advise looking elsewhere - buy cheap, buy twice with these horrible tyres.
Given
33%
while driving a
Audi A6 Avant 2.0TDI
(225/45 R17) on
mostly motorways
for 5,000
average
miles
I bought this car just b4 Xmas and it had these tyres on 245/40/18 these tyres are ok in the wet and dry and even in the snow i was able to go up my road that is on a hill but the worst thing about these tyres are the road noise I was convinced that all my wheel bearings were gone and needed changing but after having them checked I have noticed its the tyres if you use the moterway alot dont even bother looking at these tyres it will drive you crazy i would rather spend a little more.I will be changing these at my first opportunity
Road noise from these is unbelievable, just don't bother thought both my wheel bearings needed changing when they didn't. Braking on Wet roads or at best.